BY NILE POST NEWS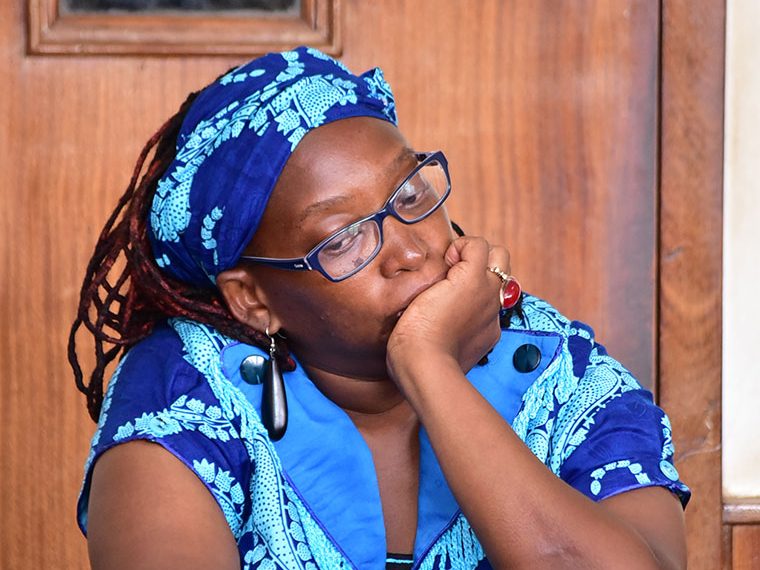 A cyber harassment case hearing against Makerere University Researcher Dr. Stella Nyanzi has once again failed to kick off after the magistrate, Glady's Kamasanyu adjourned it claiming the courtroom was dirty due to renovations currently happening at the premises.
Kamasanyu asked that she be informed when the court room is finally cleaned, arguing that she could not sit in such an environment.
Buganda Road Court has been undergoing renovation since Friday with the chambers and lavatories affected. This has made the environment impossible for court process. Other cases have also been respectively adjourned.
Nyanzi is accused of insulting President Museveni and his mother, the late Esteri Kokundeka through a vulgar Facebook post.
Her case has been facing adjournment since November, citing several reasons after another.
In December last year, court presided over by Gladys Kamasanyu remanded Nyanzi to Luzira prison until January 10 2019 after she objected to the charges of alleged cyber on grounds that they are defective and cannot stand.
Kamasanyu said the adjournment was to give the state time to respond after they claimed they had been ambushed by the defence lawyer Isaac Ssemakadde who had filed to court asking that the case be dismissed for duplication.
Earlier on, the same case had been adjourned to December 18, after Kamasanyu did not show up.
In January, the same case was adjourned after Stella Nyanzi and her lawyer failed to show up, Kamasanyu was present.
On March 1, Nyanzi's case was adjourned to March 20 after Magistrate Kamasanyu was absent. They were later told that Kamasanyu was indisposed.